How Parchment Cardstock Paper Is Going To Change Your Business Strategies?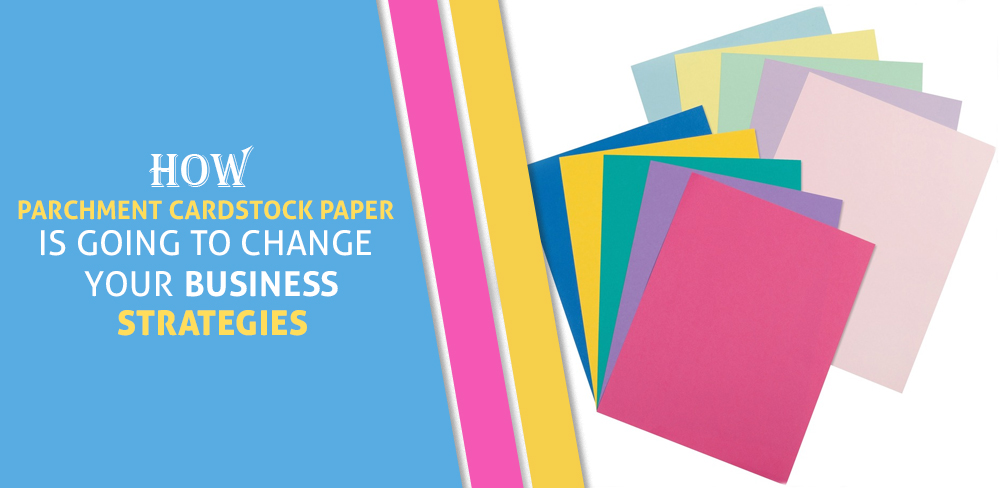 Parchment paper cardstock is a cellulose-based paper stock that has been coated with silicon to work as a non-stick surface. These papers are best for baking and food businesses due to their non-stickiness. However, nowadays, these papers are being made by running paper pulp sheets through a shower of sulfuric acid, and sometimes zinc chloride is also use used in this regard. These processes make them outstanding to bear heat, cold, and empower them with high density and stability. These papers make it easy for food businesses to prepare different kinds of items such as cookies, dough, and other such things without the worries of cleaning crockery and other things used to back these items. Acid-free parchment papers can also be used for archival documents and office working too. Considering their affordability, functionality, and effectiveness, almost every bakery and food business is making use of these papers to maintain hygiene and providing customers organic food products.
Daily, we come across a lot of food items covered and baked on a thinner paper, which is a parchment paper cardstock that a lot of food businesses are using in different ways. This parchment cardstock is becoming a very important component for food businesses to maintain hygiene and providing customers with organic and fresh food items. Here are some critical ways in which these papers are going to stamp their authority and to change your business strategies to stand out in the market.
Ease in Baking Foods
As aged parchment cardstock is also known as baking paper stock, you can utilize it for backing a number of items as it will provide you non-stick surface to bake items like cookies, fries, and others without sticking to panes. In modern-day businesses, the importance of maintaining hygiene and providing organic foods to customers is considered great, and this cardstock is playing a great role in helping them do so. So, you can also make use of this high-end parchment paper stock in this way to facilitate your customers in getting clean, fresh, and crunchy baked food items. In this way, these papers will play a key role in upholding customers' trust and loyalty to your food business.  
A cheaper solution 
A lot of people make use of foiling paper and other paper cardstocks in this regard, but they are found expensive in comparison to aged parchment cardstock. In addition to that, this cardstock is available easily everywhere and can be used for printing as well that make it superior and particular to food businesses and kitchens. In other words, you can utilize it in every possible way, from printing to food baking and maintaining hygiene. The prices of these papers fluctuate as per the required quality of paper and functionality, but they start from $17 that is quite lower than other kinds of cardstocks that you can use for the same purpose.
Uphold the Crisp
Plastic and foil cardstocks, when used for wrapping food items, seal out the air that makes wrapped items soggy and seeming rotten and old. However, using recycled paper cardstock of parchment allow some air to enter while wrapping that help wrapped items to maintain their exterior crisp and freshness instead of otherwise. The maintained crisp of your food items always plays a great role in empowering customer's trust and satisfaction that is crucial to stand out in the food industry.
Easy Dine-in Servings
In the food businesses, particularly in hotels and restaurants, dining-in facilities also allure customers and provide them an easy environment to eat desired foods. You can make use of these papers to provide your customers with safe dining and avoiding your crockery getting stained with residuals of foods. You can place these papers on your tableware before serving food to customers. Furthermore, having these papers containing your brand logo can also play a key role in spreading your brand's awareness in the market.
Effectual Brand Promotions
It has been realized that this parchment cardstock can be acid-free and can be printed as well. In other words, you can make their use to promote your business. You can get your menus printed on them. Printed brand logos and details on them to handover customers can help your food business become visible in the market and to boost your sales. Even If you are into any kind of other business instead of the food business, you can utilize them for office printing needs and branding to stand out in the industry. They are an economical way to convey your message in a decent way to others.
In modern-day business, the role of paper products in the success of every business from food to mechanical products becomes great. These explained ways are few from the list that describes how the cardstock paper pack of parchment is going to change business strategies particular to the food industry. You can take advantage of this cardstock in the explained ways and can make your business stand out in the market and can maximize your profits.