Special Occasions Cards And Papers Are Available At Thunderbolt Paper
Thunderbolt paper is the place where you will paper for your every need, use, and purpose. The quality that they provide is the reason why most of the professional crafters, calligraphers, and well-known business utilize their paper in their high profile work. You will find your paper in every size, dimension, ready to cut, and easy to use here. You will find huge varieties of designs, styles, and themes, which you can use in every field of your work, whether you want paper for your scrapbooking, card invitations, calligraphy, and food wrapping, or for your work in the office, presentations, records, letterheads, and important documents. If you are looking for a place to get quality paper, this is the place. Not just in quality, the experience that you will feel from the purchasing will be highly professional. 
On occasions and different holidays, people like to make different things from paper. To do that in an astonishing way, high-quality paper is required, and that is what you can get from thunderbolt paper. Here you will get to know how the papers and cards that you get from thunderbolt can be utilized at your special events or festivals. 
Paper flowers for Christmas
As winter is the season in which different kinds of flowers are hard to find. But it is the season of Christmas where you have to have flowers for the decoration of your gifts, house, and Christmas tree. So to make one on your own is the best approach that you can get. You can utilize paper of different qualities, and by using your creativity or even with the help of YouTube tutorials, you can get perfect flowers for your gifts. The bright, colorful covers and paper packing that you can get from thunderbolt is the best way to make perfect flowers for your perfect event.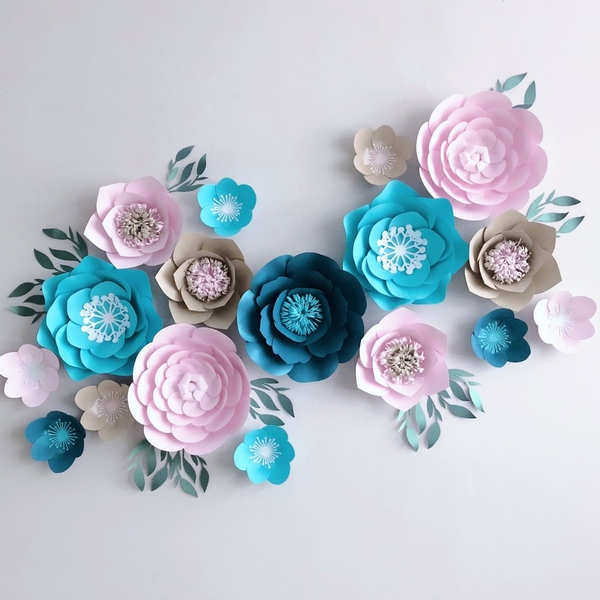 Cookie envelops for thanksgiving
Thanksgiving is the festival where you get a lot of delicious foods like cookies, brownies, and cakes. To give respect to your food and to present them in an attractive way to your guests, you need to use some ideas to wrap them perfectly. For your cookies, the best idea would be to make cookie envelopes from different papers and cards. If you wanted your envelope to be an attention grabber and eye-catching, the best recommendation would be to go to thunderbolt. The envelope sets and bright TXT that they provide are coated with extraordinary finishing and have a perfect bright exposure so that your cookies can reflect out from them.
Gift card envelops
Festivals and events are occasions where people show their love for each other by exchanging gifts as a gesture. To make your loved ones feel special, use your creative ideas to make gift cards for them. The gift card paper or sets that you can avail of from thunderbolt is low in cost, attractive, efficient, and pleasing to the eyes. Not just card, you can also wrap your card with the translucent paper that they provide for a better presentation of your card. Quality paper supplies are the reason that different gift wrapping and card companies utilize their aid in their paper need. The paper that you will get will have the ability to put a positive and warm impression on your loved one from you.
Recycled paper bows
People always like to have a paper that can easily be recycled and reused after some usage. With this, less waste occurs, and they do not have to go and buy every time when they need paper. A fine paper should have a thickness and weight so that it would not tear after some use. Paper manufacturing that occurs at thunderbolt.com can assure you that the paper is completely recyclable, reusable, archive-friendly, and can reduce the post-consumer waste to 30%. That is why you do not have to throw your paper after some use; utilize them to make paper bows for your gift boxes to make your receiver feel special about your gift
Paper feathers for Halloween
Halloween is not just about picking the things for your house decorations that are terrified enough to spook anyone. As different glass or plastic decoration pieces are expensive and hard to find near the event. You can use your creativity to do that decoration from paper. You can make feather style toping for your treat gifts, or you can utilize them to hang on the walls with lids or ribbons. By using kraft paper supplies and smooth lining paper from thunderbolt.com, you can create the feather in whichever way you want. These will make your house look unique and creative for your guests and the children that come to your door for the treats.
Gift embellishments for Valentine's Day
Valentine's Day is well-known for giving gifts to your loved ones and shows them the care and feel that you have for them. It will be of no value if you pack your gift in an ordinary brown gift paper like a parcel from the post office. Utilize the colors from the theme of the day, and select paper for your gift wrapping according to it. Not just stick to colorful wrapping, use different embellishments to enhance the attraction of your gift like you can place paper ribbons, flowers, and paper handles on the top of the gift. Boltpaper from thunderbolt will make the presentation of your gift perfect. The colorful, bright, and smooth surface papers that they provide can be the reason to make a warm and thoughtful impact in the heart of your loved one.
Thunderbolt paper provides you the ability to utilize paper in your special events, occasions, and festivals. To put your creative ideas and imaginations on a paper, you gave to know whether the paper is going to hold it or not. But with the paper that you get from thunderbolt.com, you can do whatever you want.